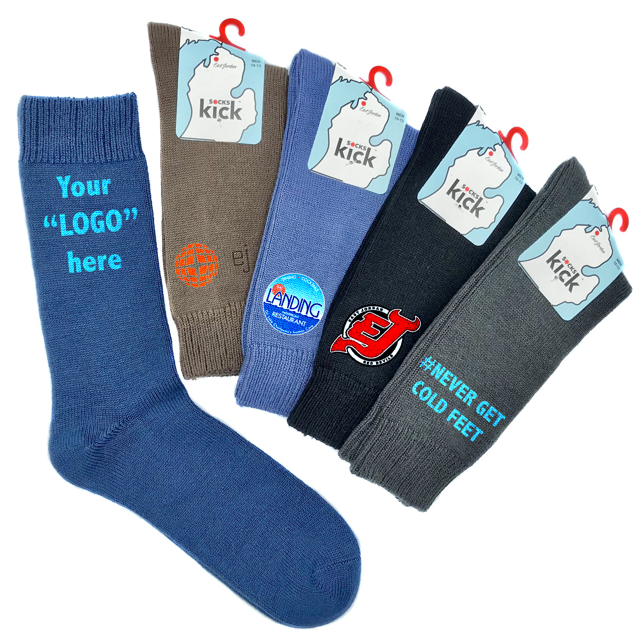 Custom Embroidery
We can personalize any socks that you purchase from our store with an embroidery application.
Simple text, name, initials, etc. - No digitizing fee
Special designs, company logos etc. - Digitizing fee* from $35 to $50 depending on the design
Max dimensions are 3 inch by 3 inch
Price includes only the embroidery application (1 logo on each leg- outside — total of 2 embroidery on a pair of socks). Socks is not included in the price and need to be ordered separately.
Max 10 colors for a multi color design. If design is too detailed, it will be altered to make it easier to be seen.
Please contact us for wholesale pricing and other related questions at hello@sockskick.com 
*Digitizing fee is non-refundable